Donadoni
Roving leather quiver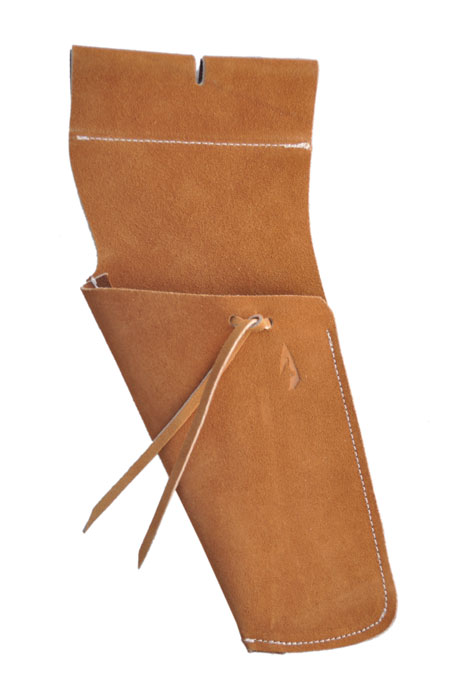 DESCRIPTION:
Side quiver kind "field" with arrow facing backward, perfect for dinamicok shooting in woods. Made of split natural leather with a string to keep competition arrow separated from others. this type has been personally designed by me for best confort in field shooting and fastest shooting in time limited target (I can shoot 10 arrows in 30 seconda with this quiver and would not with other kind).

SUGGESTIONS:
For a correct use and a faster shooting, I suggest to use a second belt to hank it (not the one keeping pant) and to pass it trough one single belt loop on the opposite side from quiver to avoid to loose it down.
Arrows are keeper separated by the string. The most for training or stock could be left in the rear bigger space and the 3 for competition can be placed in the front spaces. Once you get accustomed to place them correctly after each target, the rest will come… The arrow number one and two have to be placed in the first space which is narrow enough to not allow them to switch and the third in the second space. After you have shoot the first, the second and the third will be touched by your hand in the correct sequence without the need to take away the eyes from target and to loose precious time.

MIE IMPRESSIONI:
I am particularly proud of this quiver to which I am attached after so many success arrested together…

MADE IN PAKISTAN