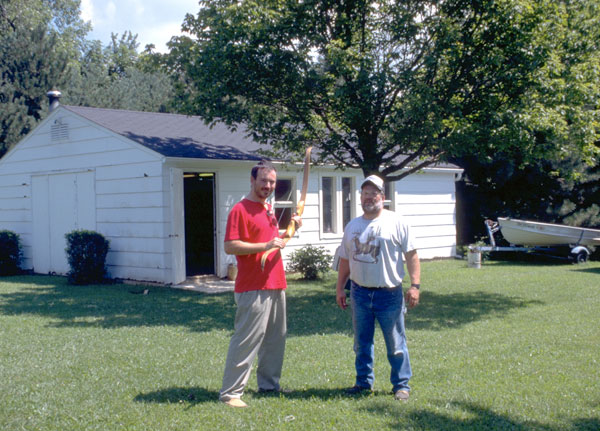 John Jordan has enjoyed hunting all his life. With his love for the
outdoors and the excitement of bow hunting, he began thinking about making
his own bow. After all, how hard could it be? His research led him to
crafting his first bow in 1989. The bow performed so well he decided to
start his own business in 1990 near the small town of Saint Paris, Ohio,
USA. He named his bow the "Jordan Stalker". With his specialty in takedown
recurve bows, he handcrafts each bow personally with his wife Shirley by his
side making Fast Flight strings. In 1995, Filippo Donadoni was traveling
across the United States visiting bowyers. He stopped by the Jordan's after
seeing a small advertisement in a bow-hunting magazine. Filippo shot the
Jordan Stalker and liked the style, handling, and speed so well, he decided
to place an order. "We have been making and shipping bows to Italy ever
since", says John.


The Jordan Stalker is a quality-handcrafted bow, built one bow at a time by
a small American Mom and Pop business.