Donadoni
Longbow Picchio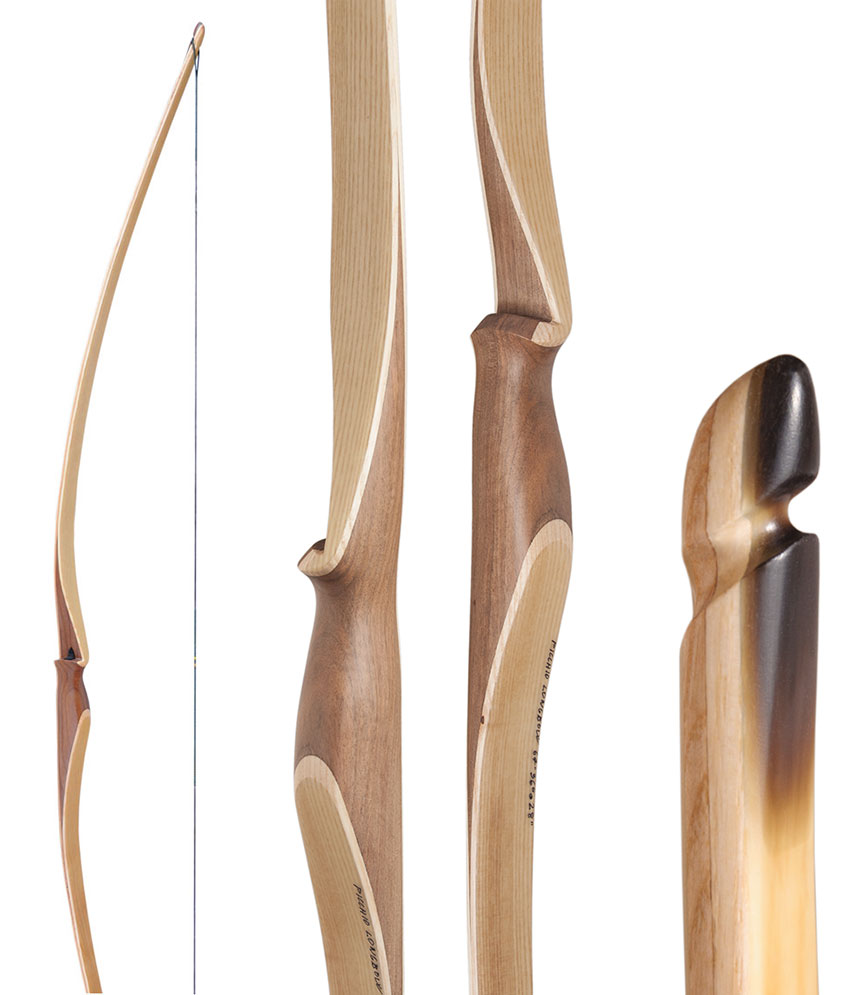 A longbow with exceptional performance at an unbeatable price.
Reflex-deflex, transparent fiber, 62 ", fast flight string, Walnut handle with slightly anatomic grip, elm limbs and natural horn tips.

The Picchio longbow is the result of a fruitful collaboration with a craftsman who has skilfully realized my project. Designed to satisfy at best the competitive of any archer, it is able to maintain itself in an affordable price range.

This bow is recommended for those who want to try their hand at shooting with a longbow using a bow with excellent performance, spending a reasonable amount.

The Picchio Longbow is available, right or left handed, in the following lengths:

- 58 "For boys and girls with an extension of less than 27".
- 62 "For men and women with an extension of no more than 30" (attention this length offers the best performance but is not accepted by all the federations in the LONGBOW category, check the rules of the competitions you intend to take part of).
- 64 "For men and women with any extension.

Different lengths can be made on request.

MADE IN ITALY